The 'Prefered Size' Chart
Submitted by SadInAmerica on Tue, 06/17/2008 - 12:33pm.
Here's the answers...
to the ideal penis size!
The size is measured according to length and circumference (both in inches), and scaled from Ideal to Not Satisfying (too small in length and girth, or too big in length and girth, or any freaky combination of small and big) - with stops at Very Satisfying But Not Ideal, Satisfying, and Enjoyable along the way.
Apparently, the ideal size is from 7 to 8.25 inches in length and from 6.25 to 6.15 inches in circumference. Who knew?
The chart below: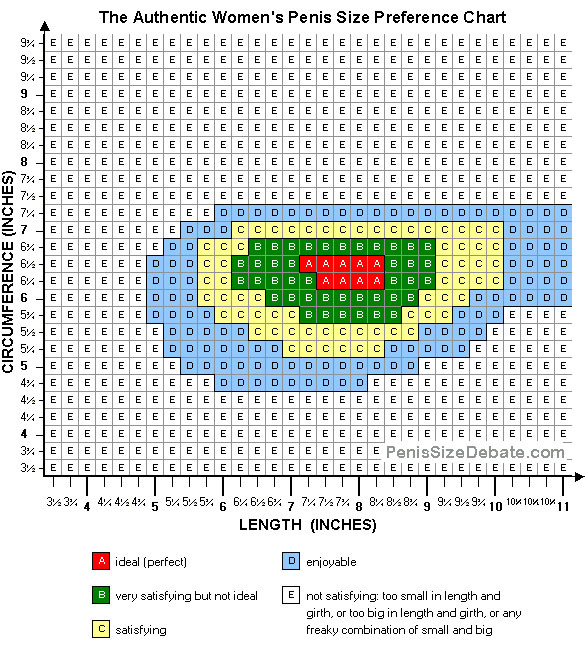 Related Links
Related Chart: Penis Circumference
Actual Penis Size Chart
What do you think? Do you think this is an accurate representation? Tell us your thoughts below!
Buzzfeed.com - June 16, 2008 - posted at www.huffingtonpost.com/2008/06/16/
Question: Can you judge penis size by body size, size of hands or feet?
Answer: There is no relationship between body shape, foot, or hand size, to the size of a man's penis.
Tag this page!
Submitted by
SadInAmerica
on Tue, 06/17/2008 - 12:33pm.
9454 reads