Are cities across America 'death traps', just like the Brazilian nightclub that recently caught fire, leaving over 200 dead? According to Mike Adams and Natural News, EVERY US city is like a Brazilian nightclub inferno, with no exits for the masses. When will the masses of humanity who are still living in the big cities get out? Hopefully, before it's too late. ~ Video
From Mike Adams...
As most of the connected world knows by now, 230 people died recently in a Brazilian nightclub "as fire ravaged the building." Why didn't those 230 people get out of the burning building? Because all the exits were blocked except one, of course. And bouncers wouldn't let people leave because they couldn't determine whether the patrons had yet paid for their drinks.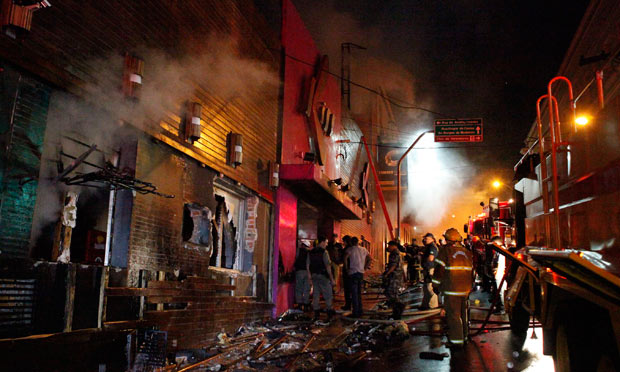 So 230 people tragically died, yet again, in yet another fire of a nightclub, just like all the previous fires of previous nightclubs that have killed countless others over the past several decades. Why doesn't humanity learn?
Here's another question: Why is all this relevant to you?
Because people like myself, Alex Jones, Gerald Celente and a few others are precisely the kind of people who would have warned everyone to get the heck out of the nightclub BEFORE the fire broke out.
It's time to imagine this, in 2013 rather than 1776. If 'this' were to happen, would you prefer to be some place like NY City or Los Angeles or Washington DC or would you rather be far off away in the woods somewhere? The choice is yours, while you still have one...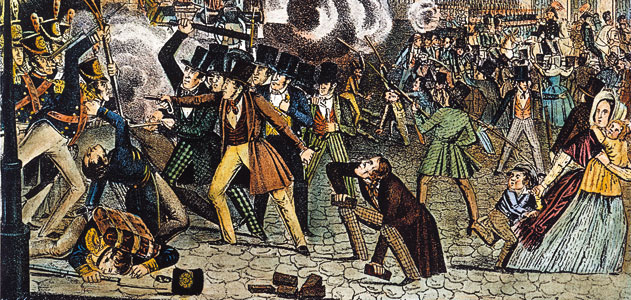 January 29, 2013 - posted at BeforeIt'sNews
Tag this page!
Submitted by SadInAmerica on Thu, 01/31/2013 - 9:04pm.